UX teams from these companies are already testing with Userbrain.
How user testing with

Userbrain

works: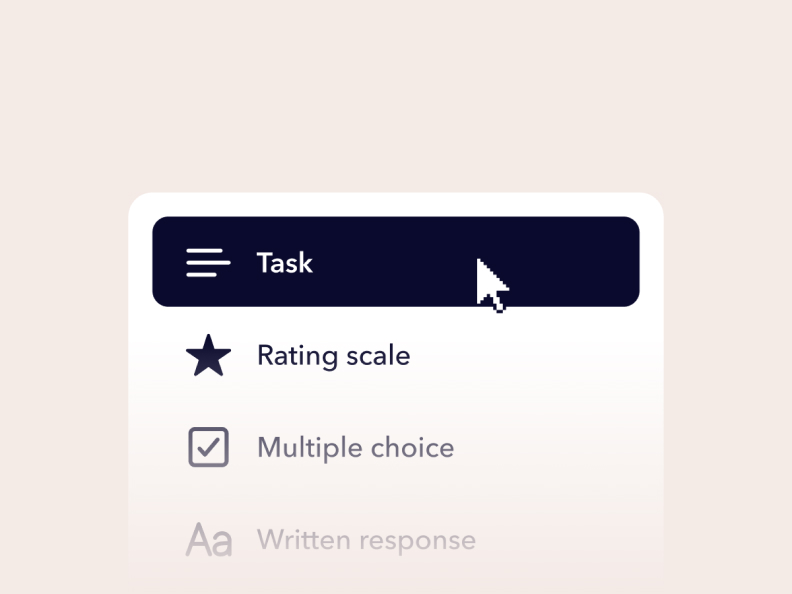 1. Set up tasks
Test anything with a link, make use of templates, and get set up in minutes.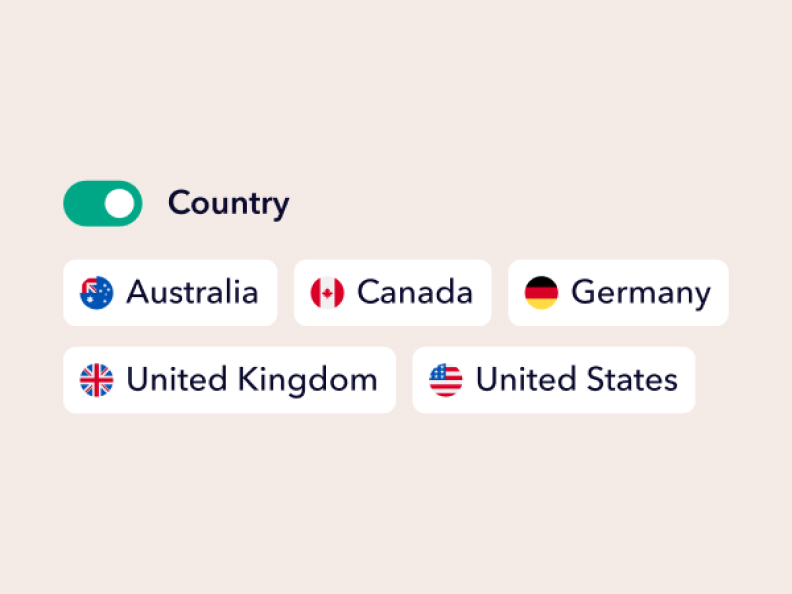 2. Select testers
Tap into our pool of 100k+ quality assured testers. Target their demographics and screen for prior experiences, habits or preferences.
3. Watch video
Get videos of real people interacting with your product in just a few hours.
---
Fast and affordable user testing for websites & prototypes.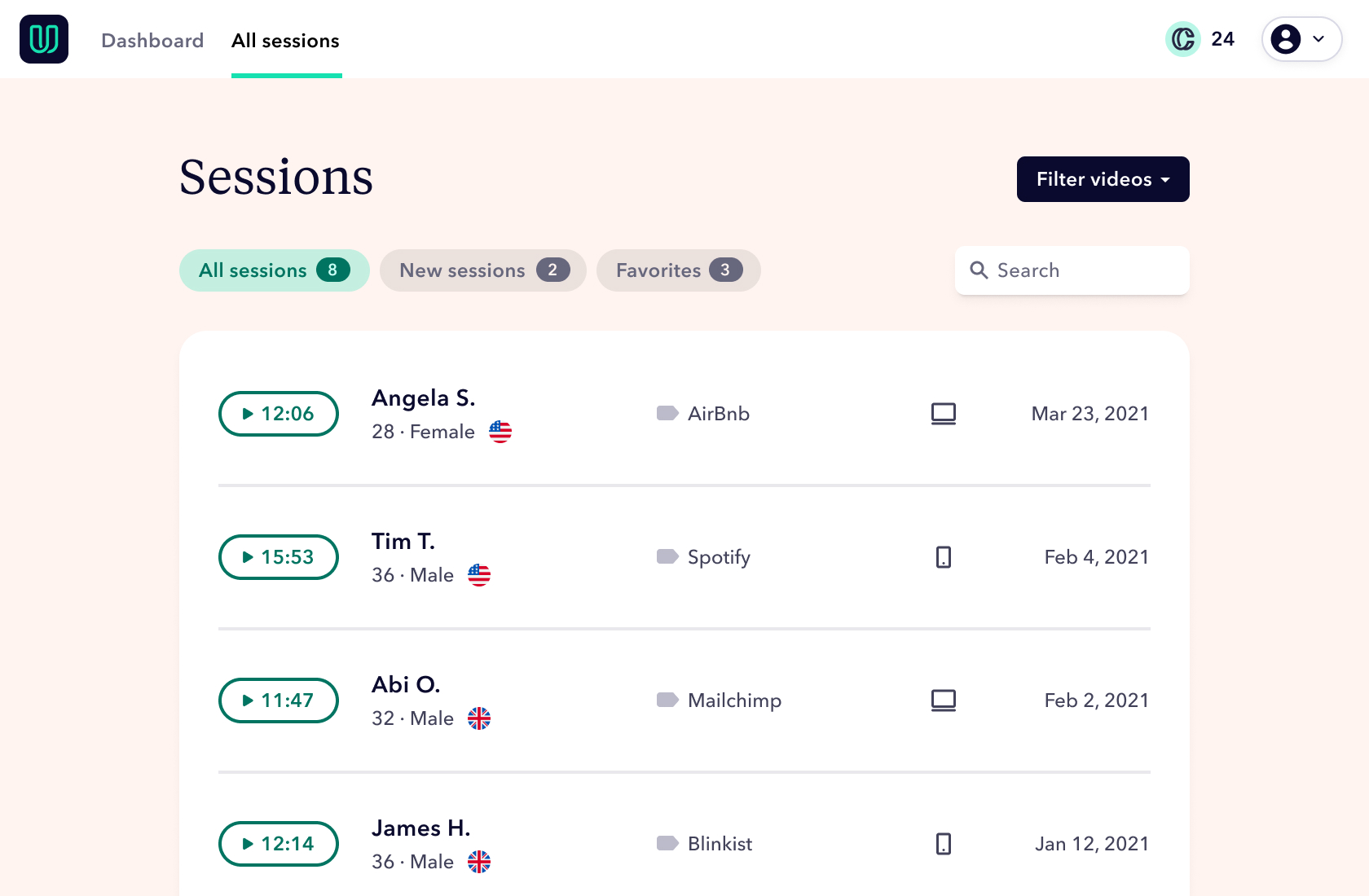 Userbrain shows you what's working for your product — and what's not. A simple tool that lets you create a user test in minutes and get results in just a few hours. Whether you're a UX designer, researcher, or manager, with Userbrain you're bound to build products people love to use.
Check out Userbrain examples:
Best features for easy unmoderated remote user testing.
Watch users interact with your product and hear their thoughts.
Watch real people with different personalities, locations, and device types interact with your product in their normal surroundings.
More about Userbrain tester pool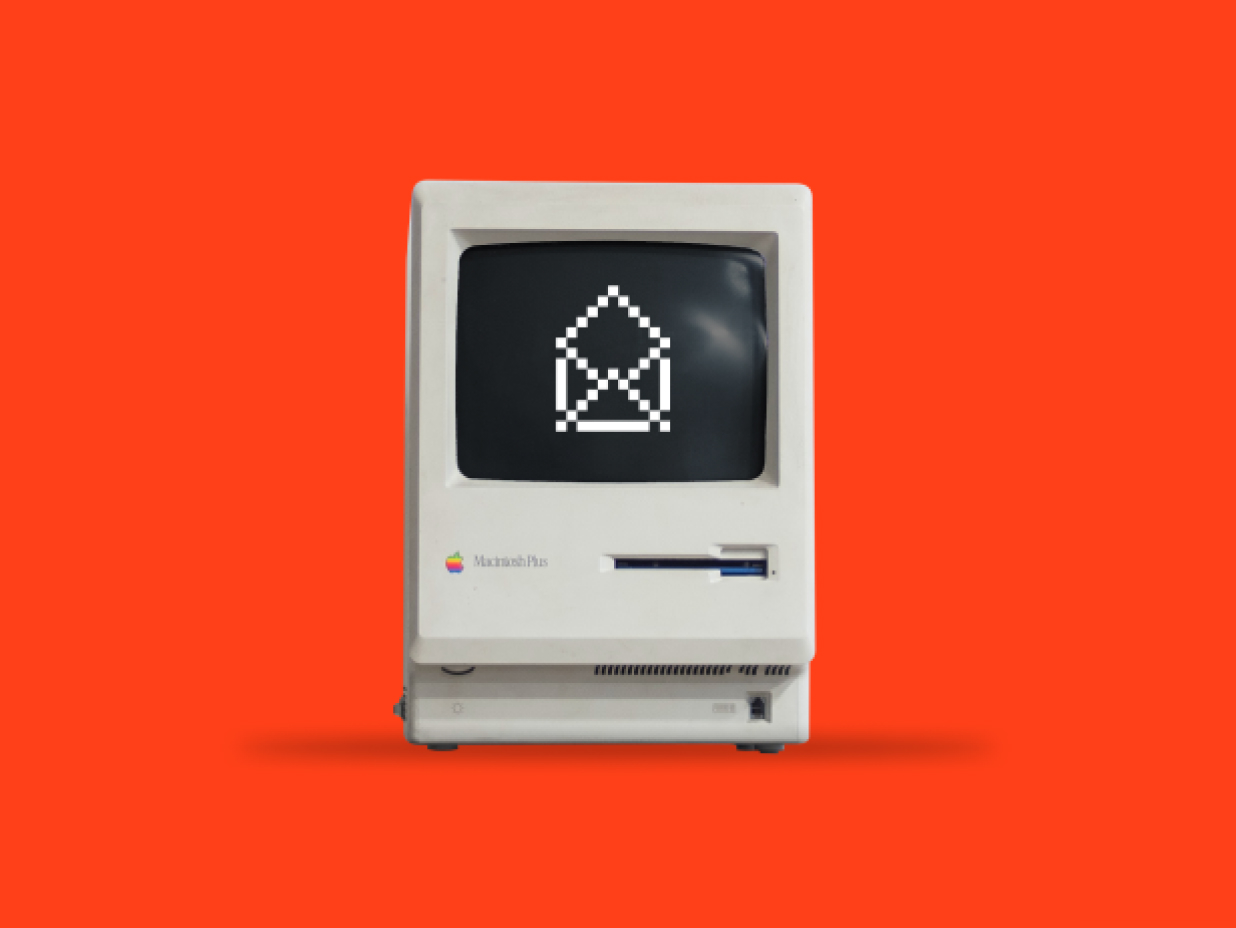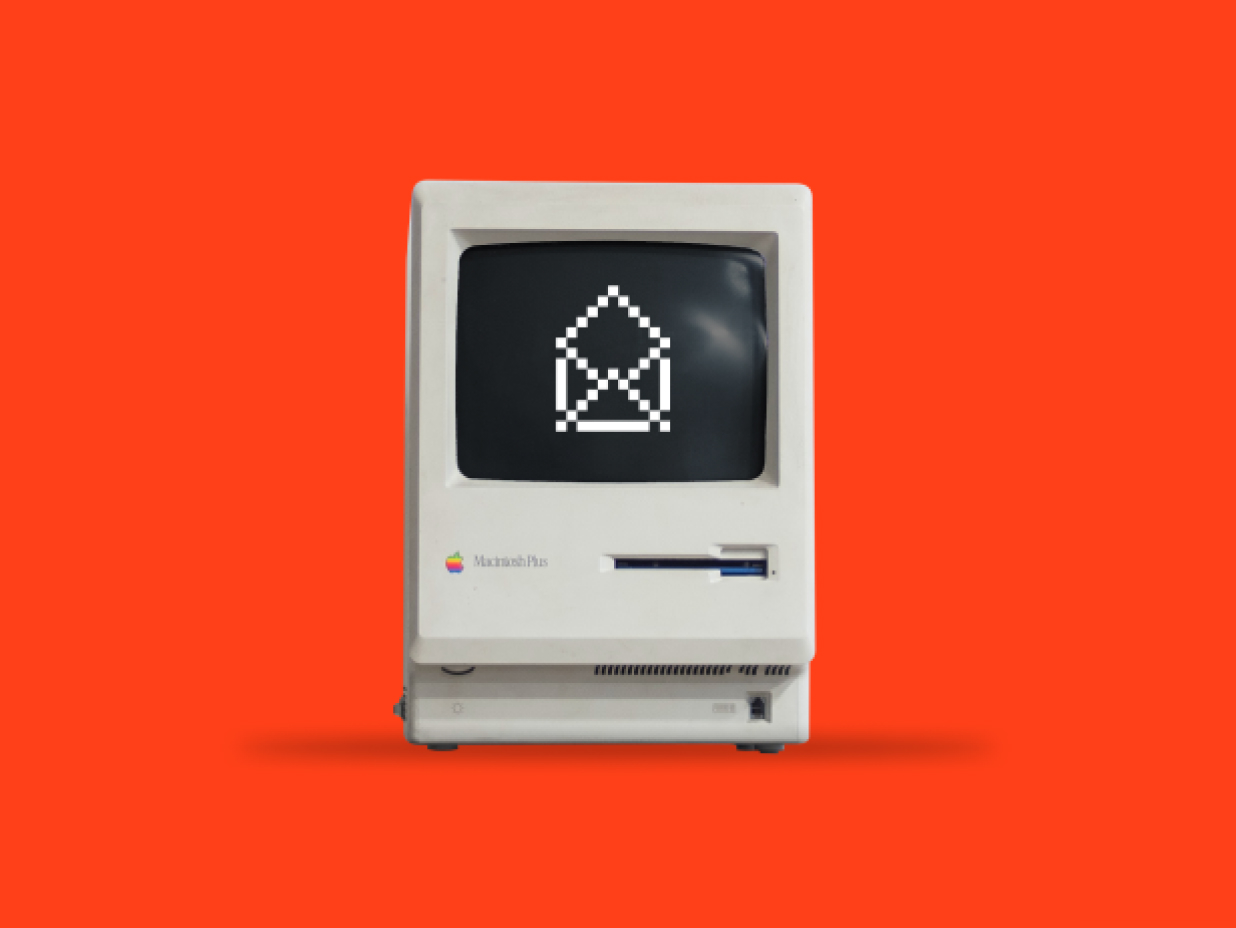 Invite your own testers
Want to invite your own testers? No probs!
With Userbrain, you can test with your own customers, friends, participants, or whoever else you'd like to invite to the party by simply dropping them a link via text or email.
More on inviting your own testers
Get started & tap into our pool of
100k+ testers

today.