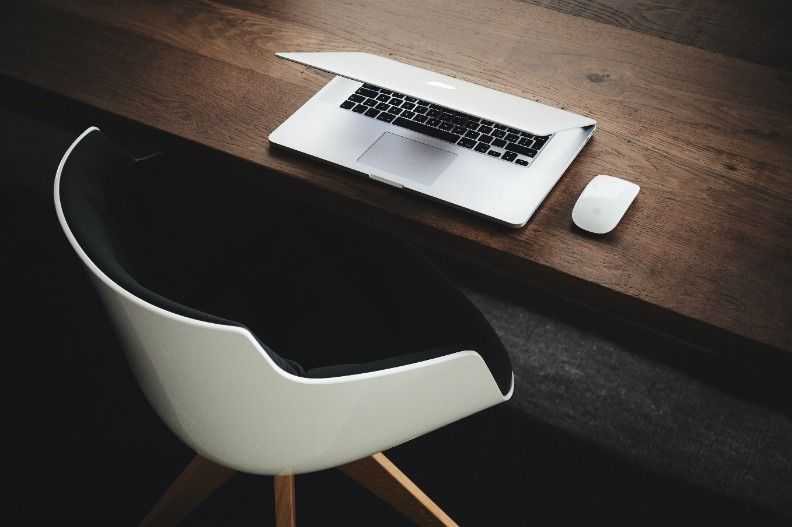 3 User testing templates and examples for portfolio
Enhance your professional impact with user testing
In a world brimming with talented designers, your portfolio needs to stand out from the crowd. User testing with Userbrain will give you direct feedback to help you polish your work. Not only will user testing assist you in improving the quality of your portfolio, but it's also a quick and easy tool to help showcase your dedication and catch the eye of potential clients.
Benefits of user testing portfolios
By user testing your portfolio with Userbrain, you'll be able to:
Gather objective feedback
Gain an unbiased perspective on your portfolio. Friends and colleagues might hold back to spare your feelings, but user testing provides honest, direct feedback, ensuring you understand how your work is truly perceived.
Make tailored improvements
User testing highlights specific areas that need attention, whether it's design, content, or navigation. This allows you to make targeted improvements, ensuring your portfolio is both impactful and user-friendly.
Increase your portfolio's credibility
Demonstrating that you've conducted user testing on your own portfolio showcases your commitment to excellence and the user experience. This proactive approach can impress potential clients or employers, signaling that you value quality and continuous improvement.
How to test your UX design portfolio
Showcase your work with confidence. Conduct user tests on your portfolio to discover user insights and experience genuine reactions with Userbrain.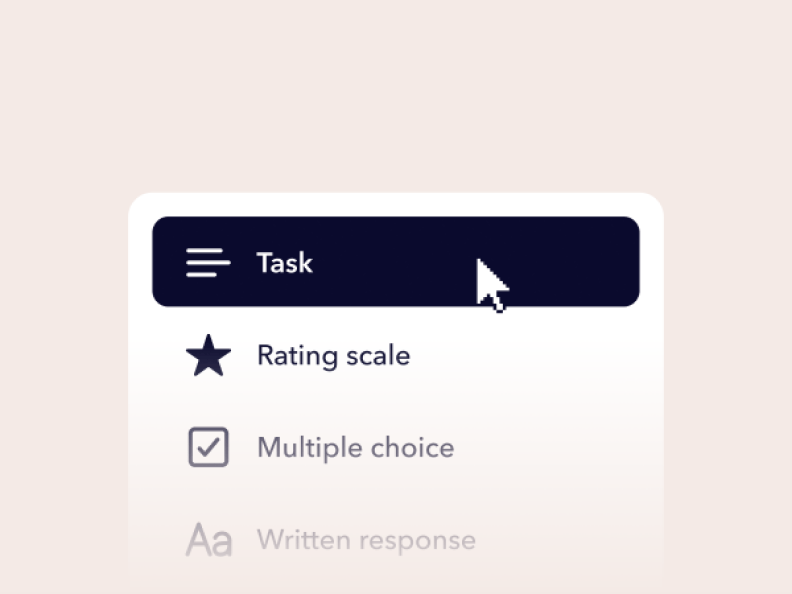 Create tasks
Use a diverse range of task types to evaluate every facet of your portfolio, from initial impressions and content clarity to navigation and design aesthetics. Kickstart your evaluation in minutes with our ready-made portfolio user test templates.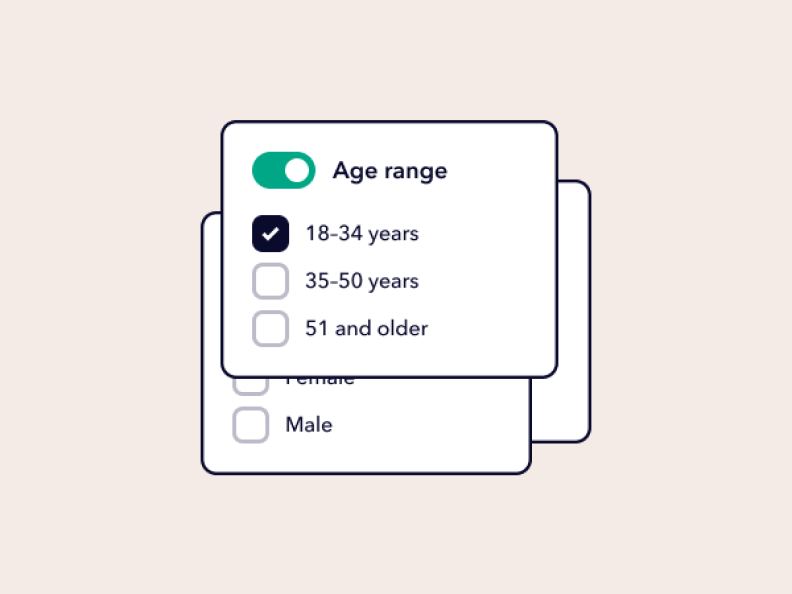 Order testers
Filter the Userbrain testing community by demographics and order as many testers as you need. Within hours, you'll receive video recordings (screen + audio) from each tester.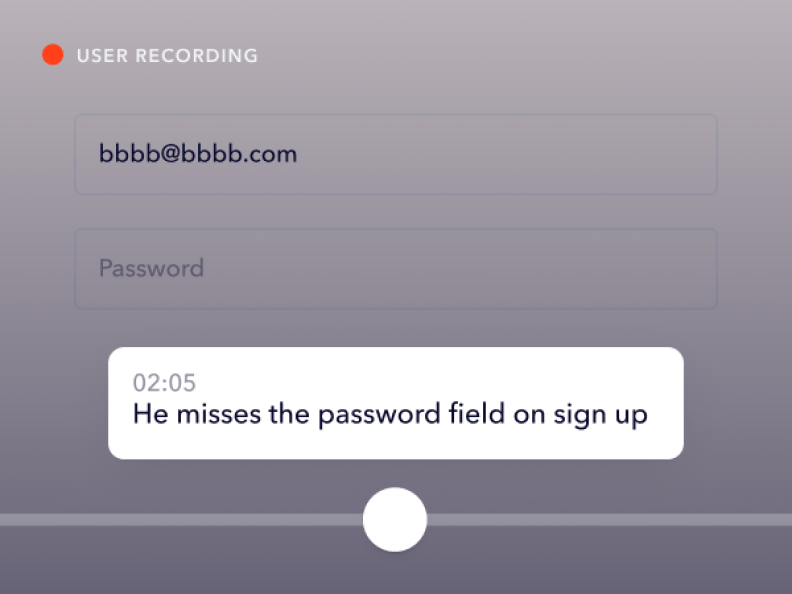 Discover insights
Watch and analyze your completed user test videos in a flash thanks to helpful features such as AI Insights and Transcripts. Collaborate with your team, share notes, and provide presentation-ready Reports to your stakeholders.
Ready?
Start testing now.
How many testers do I need to test my portfolio?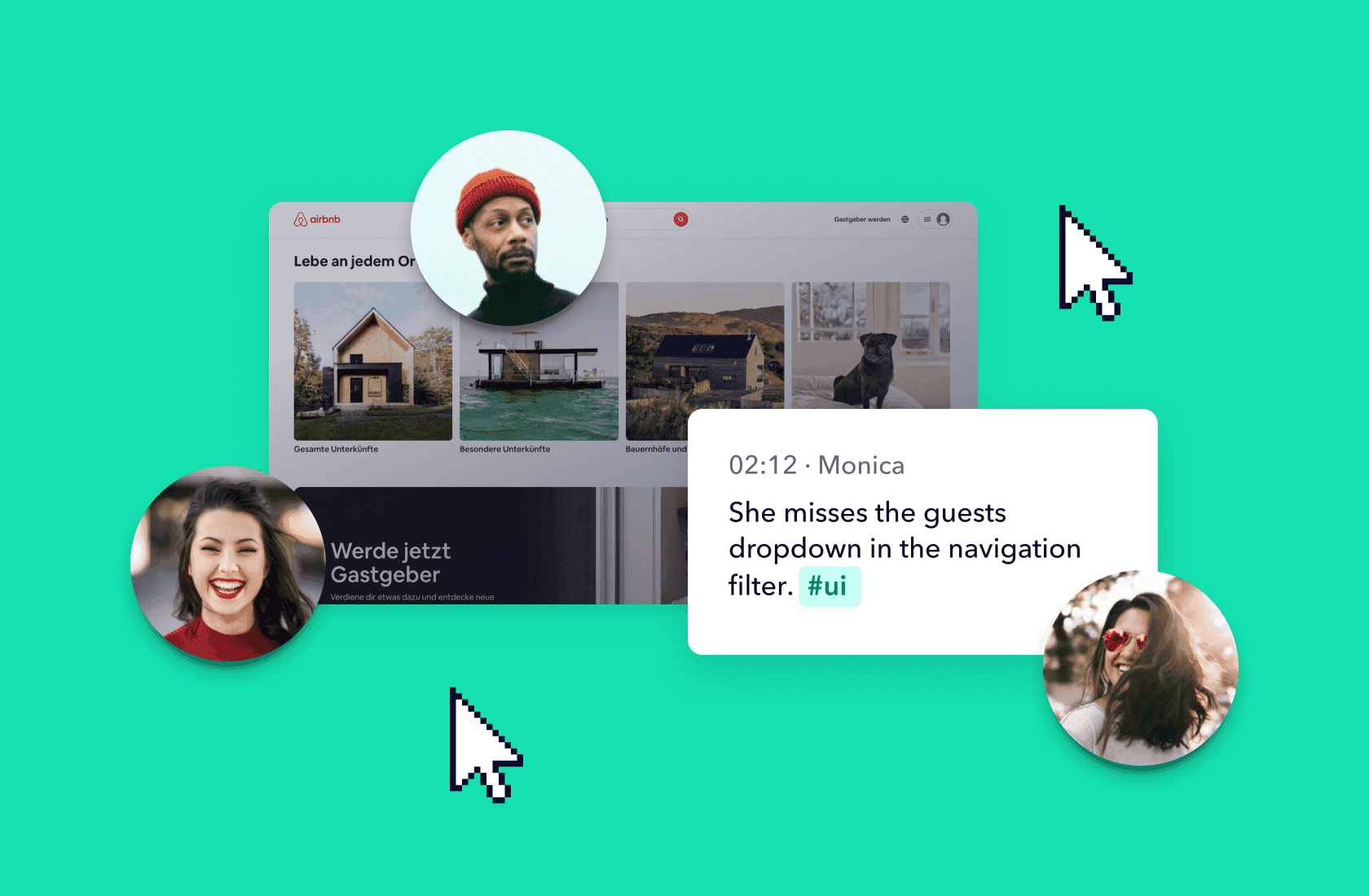 When it comes to testing your portfolio, we recommend testing with at least 5 testers per round, up to a maximum of 12. Remember, the user testing process should be lean, iterative, and repetitive. That way, you can build a solid understanding of how your users interact with your product over time and make any necessary tweaks as required.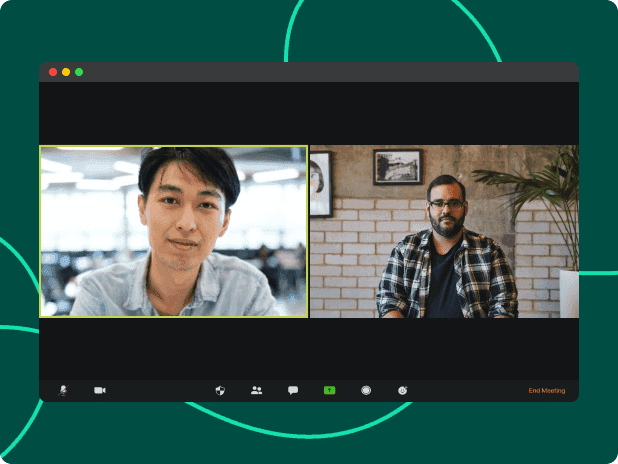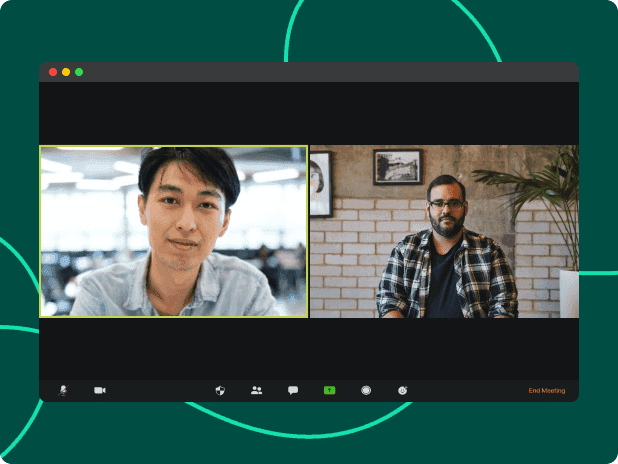 Need a hand?
If you're ready to take your portfolio to the next level, book a one-to-one call with one of our user testing specialists. Whatever your budget and user testing experience level, we'll find the perfect Userbrain plan for you!
Schedule a call with us
Userbrain is trusted by UX & product teams around the world: